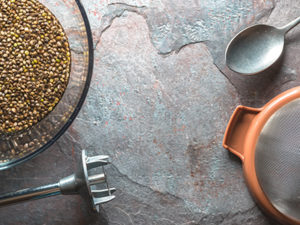 Here at Healthy Roots Hemp, we strive to bring our clients a more complete and personalized experience with our full-spectrum hemp extracts and CBD isolate products. Our patent-pending formulas are designed to cater to a range of needs. In refining our proprietary formulas, we have been able to maintain a great taste, while still offering the full spectrum of health benefits of whole plant extraction.
Tested for Consistency and Purity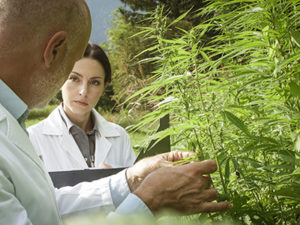 Whether we are talking about something as basic as our CBD Isolate Powder or our line of Full Spectrum CBD Tinctures, we pride ourselves on testing each product to verify the makeup of cannabinoids and quality. We have partnered with Columbia Food Labs, a third-party ISO/IEC food testing lab, certified in ORELAP as well as Ecology Certification, to conduct testing on all of our hemp-based CBD goods. This extensive testing not only ensures our products are free of pesticides, metals, lead, and solvents but also tests for specific cannabinoids, terpenes, and potency of each cannabinoid. The degree to which each cannabinoid is present in a full-spectrum hemp extract helps determine the nuances of the effects. Each cannabinoid and terpene interacts with one another in distinct ways, producing unique therapeutic effects, commonly referred to as the entourage effect.
Entourage Effect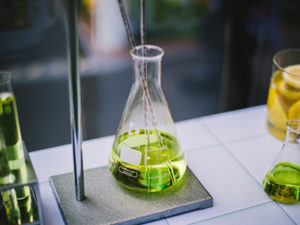 The entourage effect is the theory that the synergy with which cannabinoids, terpenes, flavonoids, and other fatty acids found in full-spectrum extracts interact. These synergistic interactions may help the body more effectively absorb the compounds beyond the blood-brain barrier and bacterial defenses of the body, thus enhancing the effects. To put it in other, perhaps more digestible terms, a full-spectrum extract will have a broader range of effects than a CBD isolate.
Whole Plant Extraction for Full Spectrum Benefits
Healthy Roots Hemp is all about the nuances. Our Arctic Chill Isolate Oil, for instance, contains only CBD and CBDV, which targets the body's specific defense responses, whereas our Deep Roots Full Spectrum Peppermint Hemp Drops contain a wider range of cannabinoids, including CBD, CBG, CBC, CBN, CBV, and terpenes providing a wider range of therapeutic effects.
Whether you are looking for a product that provides for a restful respite, or you need a burst of energy with your relief, Healthy Roots Hemp has a product with its own carefully formulated and patent-pending blend of cannabinoids that can fit your unique needs and lifestyle.