Healthy Roots Hemp takes the safety and effectiveness of our all-natural hemp products very seriously. We guarantee that a preventive controls qualified individual (PCQI) sets our process and production steps for each product, ensuring every step of the manufacturing process adheres to food safety protocols laid out by the Food Safety Preventive Controls Alliance.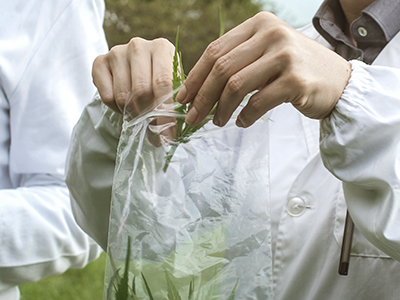 The FSPCA at a Glance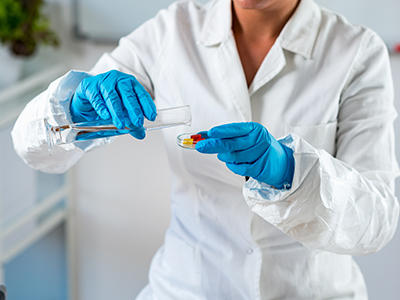 The Food Safety Preventive Controls Alliance was created by FDA + Illinois Institute of Technology's Institute for Food Safety and Health (IIT IFSH) to develop training courses and tech info on preventing contamination for both human and animal food during production. This regulatory body is composed of members of the FDA, state regulatory agencies, food industry, and academia. The FSPCA requires human and animal food producers to plan preventive, monitoring, and corrective measures for mitigating food hazards.
A facility must have a procedure in place for hazard identification, with regard to biological, chemical, and physical hazards.
A facility must develop preventive controls to mitigate any hazards identified. These plans must be written and implemented in a way such as to minimize the identified hazards.
Process controls are preventive processes that can be used to circumvent hazards, such as from inadequately cooking, refrigeration, or acidifying foods. These rules must prescribe parameters and values, for example, temperature regulations, for food.
Food allergen controls are measures to ensure no allergen contamination occurs, through the diligent and clear labeling of items containing known allergens.
Sanitation controls are procedures that mitigate hazards from environmental pathogens, food handling, and food allergens by requiring thorough sensitization.
When other controls are needed to mitigate specialized concerns, a facility must ensure they are developed and put in place according to sensitization and food safety regulations.
After a facility institutes a plan it must maintain oversight and management of preventive controls through:
Monitoring operations to ensure measures are being correctly implemented.
Corrective actions to identify problems with preventive controls and the ability to adjust controls to reflect new challenges.
Verification of the processes and instruments used to measure the parameters of the process. For example, in refrigeration, all thermometers must be properly calibrated to monitor the temperature accurately.
A facility must monitor every step of the supply chain to ensure hazards are mitigated by other facilities from which raw materials are sourced. Healthy Roots Hemp uses TraceGains' compliance network to monitor our supply-chain and provide us with the appropriate documentation to show that our supplies are up to the standard of our products.
A manufacturer must have a recall plan in place for any product that slips through the cracks. This plan has to include a plan to notify customers, the public (when necessary), to conduct an investigation into the cause, and to dispose of the recalled product in a safe and appropriate way.
We Stand For Accountability
Unfortunately, in the world of CBD, it is hard to know exactly where your products are coming from unless you know exactly where your products are coming from. We pride ourselves on the trust we establish with our customers and strive to maintain accountability through carefully regulated procedures like these to ensure that our full-spectrum hemp products are manufactured safely.
For more info on the Food Safety Preventive Controls Alliance visit:
https://www.ifsh.iit.edu/fspca