Like people, our pets can become stressed over time for a wide variety of reasons. Many dogs experience stress when they're alone, when their normal routine is disrupted, when they're frightened, or when their day-to-day life lacks exercise. Their diet also plays a key role in their general wellness, so it's best to give them quality food made from honest, natural ingredients that promote a healthier state of mind and body.
Finding the right CBD pet chews for your fur baby can be easier said than done with so many cheap, unhealthy, and heavily-preserved products in the marketplace. Fortunately, Healthy Roots® Hemp makes it easy for dog owners to treat their favorite furry friends with the best and healthiest CBD pet chews available.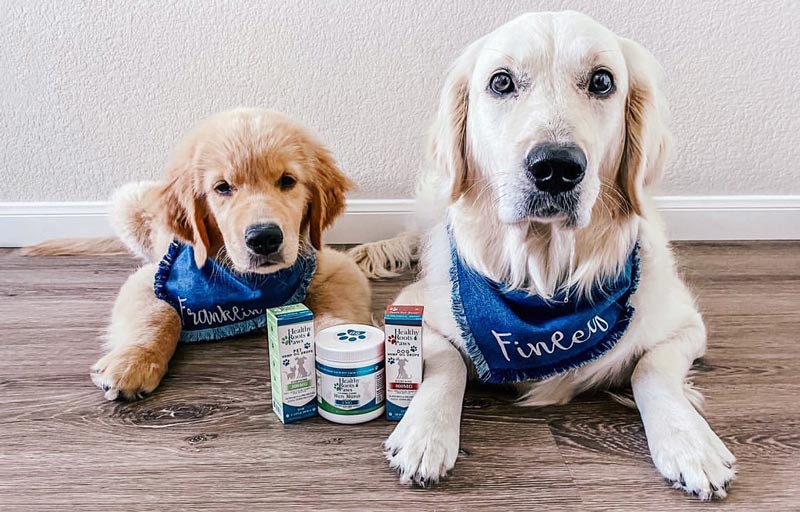 Nothing but Natural Ingredients
At Healthy Roots® Paws, we know that you would never feed your pet something you wouldn't want to put into your own body. That's why we're committed to selecting the finest of natural ingredients for our Num Nums Calming CBD Pet Chews. These tasty chews are made with full-spectrum hemp extract oil, chamomile, valerian root, passionflower, and magnesium citrate – all selected for their calming effects. With ingredients like these, you can rest easy knowing you're feeding your pet the best and healthiest chews in the marketplace.
A Taste and Smell They Can't Resist
As many dog owners know, pets can be very picky about what they eat. Natural pet chews are the best option for rewarding your four-legged companions, but if they won't eat them because of the smell or taste, it defeats the purpose of buying them in the first place. The Num Nums Calming CBD Pet Chews at Healthy Roots Paws are made from the best and most enticing of ingredients. Featuring a delectable peanut butter flavor your dog won't be able to resist, these CBD pet chews are the perfect solution for picky eaters who deserve a natural CBD Chew.
The Soothing Sensation of CBD
Our 5mg Num Nums Calming Peanut Butter Chews have the perfect amount of full spectrum CBD to calm and promote relaxation in dogs of every size. Veterinarian recommended and approved by the National Animal Supplement Council, our CBD for pets promote a healthier, more balanced state of calm and relaxation in dogs who become stressed from lack of exercise, fear, or disruptive changes in their routine.
The Best CBD Products for Your Furry Friend
Choose Healthy Roots® Hemp for a healthy, natural CBD pet chew that is bursting with the peanut butter flavor and natural smells your pet will love! We also offer Healthy Roots Wholesale opportunities to nationwide CBD shops and health and wellness providers.