Have you wondered how to safely travel with CBD? For many, the summer months include exciting travel plans. This is especially true this year now that things are beginning to get back to "normal" after months and months of being stuck inside- or at least stuck in your hometown. This means that people are doing a lot of packing, making sure to take their most important items with them on all of their trips! For some, this includes CBD. Bringing CBD along can help ease the high stress and discomfort that can come with long days of travel. But can you safely (and legally) travel with CBD, and if so, how??

The answer is usually yes, you can!
When it comes to travel by plane, in the United States it's generally legal to fly with CBD products that contain less than .3% THC. You can find this information on the products packaging. If the product contains over this amount, leave it at home and opt for a different choice. However, make sure to check with the state you're flying from and to just to be safe, because a few states do restrict CBD based products, such as Idaho and Kansas.
Before you head to the airport, you'll need to make sure that the products are safely stowed in your luggage, and if you bring them in your carry on that they are size approved. You can bring CBD in your checked luggage or carry on- the choice is up to you. Keep in mind the standard flight rules for liquids if you're taking along oils with you, and make sure they are within the acceptable perimeters. It can be easiest to pack a small bag with these items to keep them separated and easily accessible to you.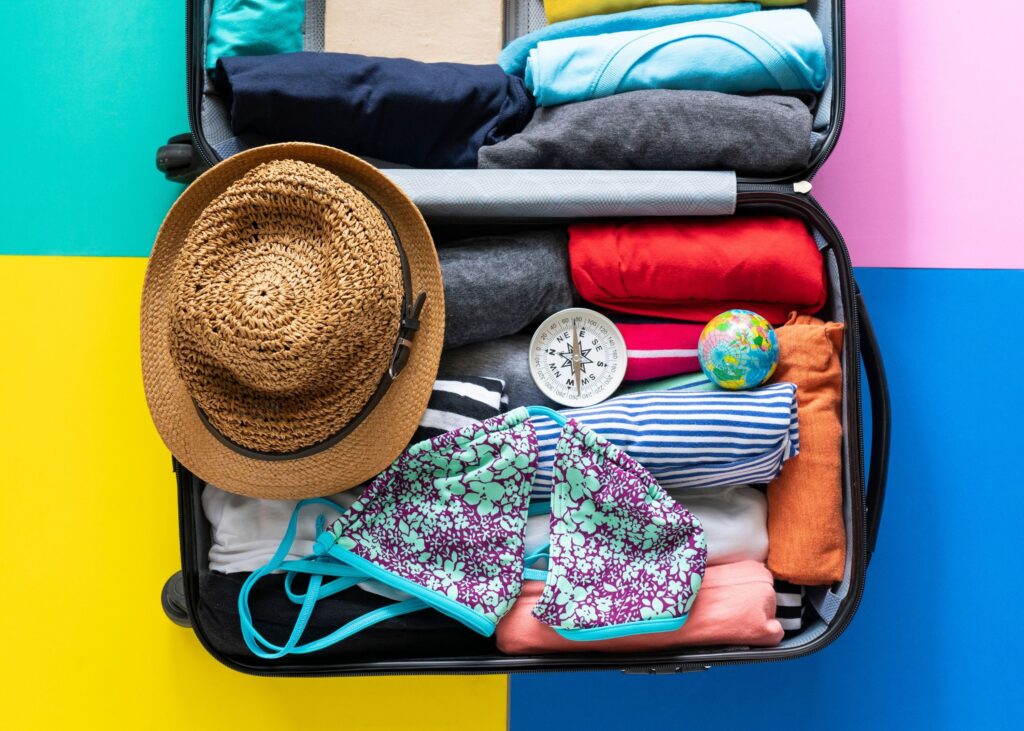 If you want to play it safe, you can bring documentation on your CBD to the airport, such as test results published from the company. This can prove that its hemp derived and not a marijuana product. Reputable companies should publish their test results online, and you can simply print them out and leave them with the CBD in your luggage just in case you need it. You can also access these results online at the airport, should you forget to print and pack them.
If you're driving or traveling by train or bus, you can also safely travel with CBD as long as the travel is within the country. When it comes to traveling out of the United States, you'll need to look into the regulations of the country you're traveling to. You might need to speak to customs or check with airport officials. Though CBD is more widely accepted now than it has been (as far as legalization etc.) each country still has its own rules and regulations, and it's better to ask then assume.

Healthy Roots Hemp offers many travel sized options that are perfect for on-the-go relaxation and relief. Check out our travel sized Root Butter Muscle Rub, and our Deep Relief Lotion. These wonderful products will make travel relaxing, and what's better then extra relaxation on vacation?! Right now, if you spend $40 on the site, you can get the CBD Capsule Pack for free!! Other options include our Roller Bomb, or our Bath Bomb Pucks. These options were created special for traveling and are TSA size approved. This way, you can bring the soothing spa on vacation!

Safe travels this summer, and don't forget to pack your Healthy Roots Hemp products!! Shop the full line of products here, and make sure to check out our coupons and offers page for more deals!