Wondering why fireworks negatively effect dogs? With the fourth of July right around the corner, people are getting excited about a day filled with sunshine, cookouts, and time at the pool- but what about fireworks? Fireworks have been an important part of fourth of July festivities for decades, and while it's fun to watch the bright colors light up the sky, they aren't fun for everyone.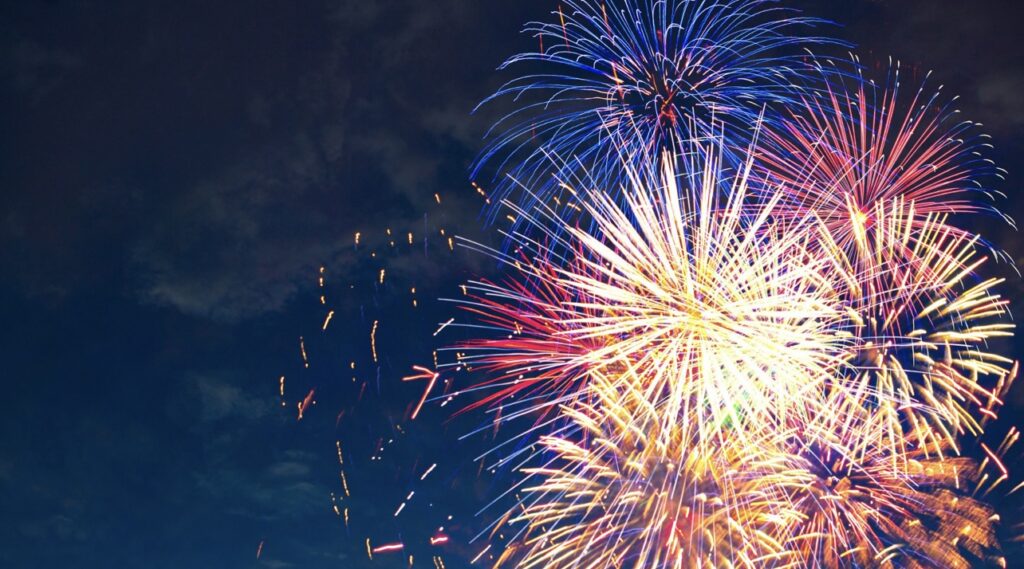 For dogs, the unpredictability and loud sounds are a quick way to make your dog cower in fear. Dogs have an incredible sense of sound and smell (they hear twice as many noise frequencies as humans), so the sound of consistent loud pops may be moderate to you but might be ten times louder and more intense to your pet.
Also, you know it's a holiday and are aware that fireworks will be included in the schedule, but your dog has no way of knowing this which makes them unpredictable. Once fireworks start, they may come at rotating intervals and intensity which makes them almost impossible to get accustomed to. Your dog may want to run (fight or flight response to stress) but there is no way to outrun, hide, or escape from the noise of fireworks. They also cannot make sense of the noises, what they are, or where they're coming from. This adds to heightened fear.
So how can you help? Keeping your dog indoors during fireworks is a good safety precaution. This way if they try to run in fear, they aren't getting lost and are safe in the house. If you can, stay home with them. Make sure to make them as comfortable as possible. Most of us know what puts our dogs at ease.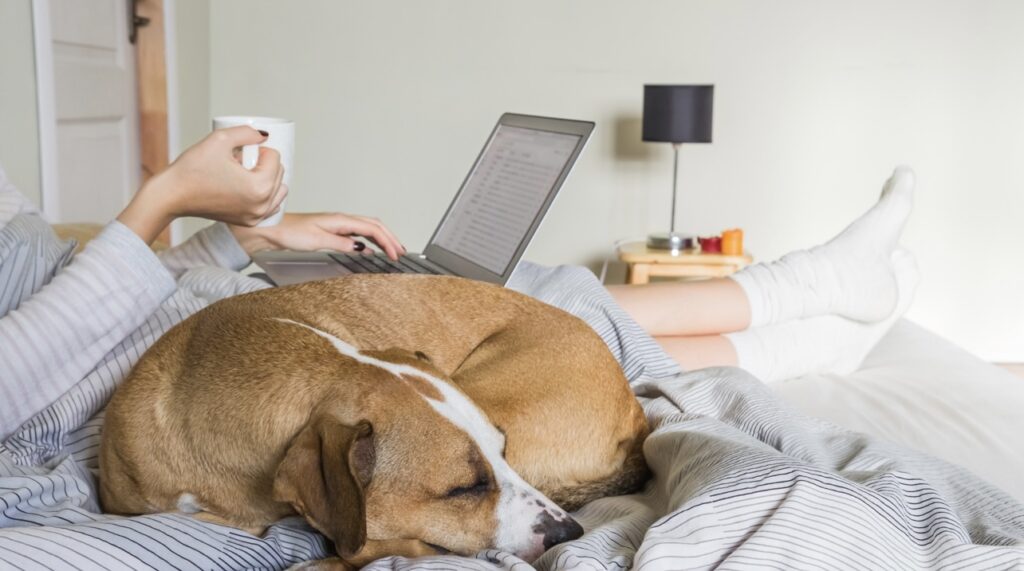 Whether it's cuddling in bed with lots of pillows and blankets or getting into their crate as a safe place, it is imperative to know what makes them feel the safest and most comfortable. You can also try turning on music or the TV to try and help drown out the noise. Keep them away from windows and doors. If a dog were to escape through an open door it will be very difficult to track them down.
CBD is a wonderful way to help your dog deal with the stressful effects of fireworks. Cannabidiol works with your dog's endocannabinoid system to help bring their nervous system to a place of homeostasis, or balance. CBD influences the endocannabinoid receptors responsible for regulating your pet's mood. This can help produce calming and relaxing effects.
On the fourth of July, you can begin giving your pet CBD as soon as you'd like. You can use a CBD Oil, or you can use a chew form if your dog responds more positively that way. Both forms are equally as effective and make great solutions. The dosage depends on your pet's weight and how they tolerate it and can be adjusted as you see fit. Make sure to read the product label for more detailed information as all products differ.
Make sure to choose a CBD brand you can trust! The company you use should have a reputable website, publish their test results, and get their CBD from within the United States at a disclosed location.
At Healthy Roots Hemp, our test results prove that we use the best quality oil; it's truly why our product stands out. Our oil offers CBC, CBG, CBN, CBD, and CBDV. These all play essential roles in overall health. We use full spectrum oil that gives your pet the full benefit of the hemp plant!

We also strive to promote the health and well-being of animals that are given health supplements by their owners, and to protect and enhance the integrity of the animal health product industry. As NASC members, we are required to undergo a rigorous independent audit of our facility. Showing consumers that we are committed to the highest current standards of quality in the industry today. We meet Good Manufacturing Practice Quality Standards in manufacturing, labeling and marketing animal health supplements in our FDA registered facility.
So, now you have all the tools to make sure you and your dog are prepared for the Fourth of July this year! Fireworks don't have to ruin your dog's day. Utilize CBD to help calm and relax your pet so they can enjoy the day just as much as you! Remember, always make sure you check with your vet when introducing new products to your pet.