Do you know how to best protect your skin in the summer, and what products to incorporate into your summer skincare routine? Summer means barbecues, ice cream, pool days, beach trips and tan lines. Yet, enjoying long sunny days with your friends and family could leave your skin red, irritated and more damaged than you'd like it to be. Your summer skincare routine could be the difference between happy skin, and skin that feels worn down.
We all want that healthy golden summer glow, but that might come at a price if it's not done right. Don't let short term fixes distract you from a sustainable summer skincare routine. CBD can help!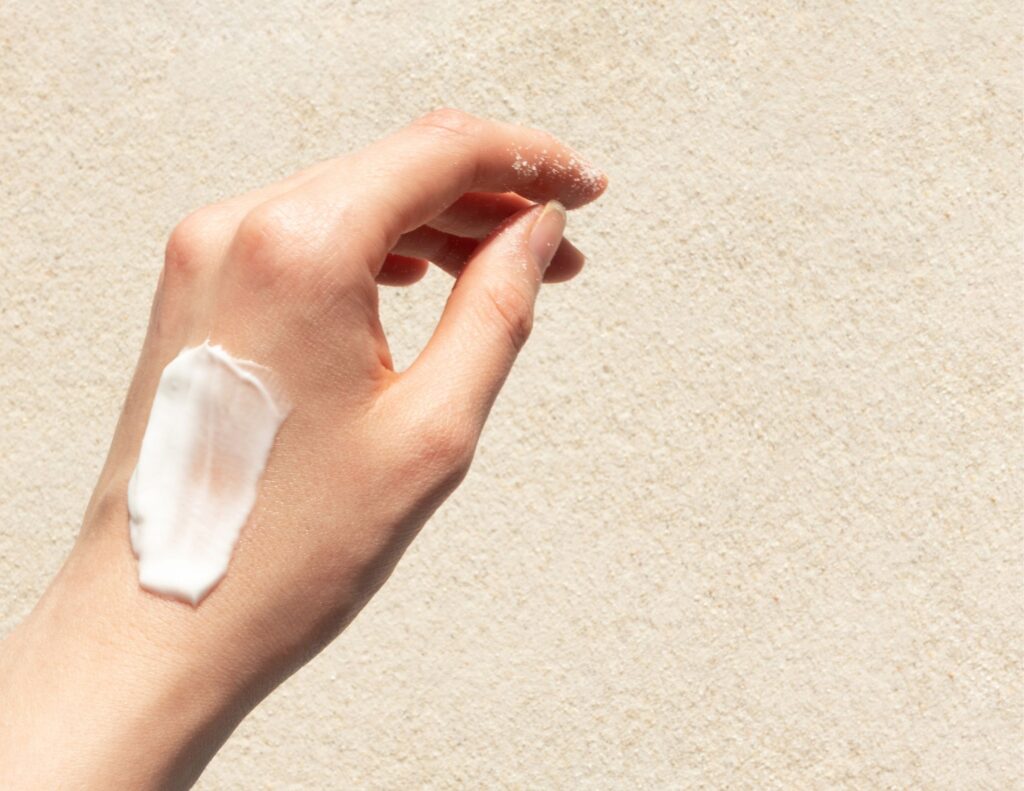 Simply putting on sunscreen isn't enough to maintain healthy skin. And let's be honest, how many of us are as diligent with sunscreen as we should be? Continuous sun exposure can cause more serious problems than just sunburn, so we have to have a skincare routine that acknowledges and addresses any issues.
You might have heard about the benefits of CBD – from promoting healthy joints to better sleep – but did you know that topical CBD may help protect your skin from the consequences of repeated sun exposure? The properties in CBD may reduce redness and irritation, which can aid skin affected by UV damage.
For example, Jason, the husband of Healthy Roots CEO Liz, found that Healthy Roots Hemp Root Butter Rub affects sunburns in the same way that aloe vera does, only better! After a long day in the sun and burning his skin, Jason applied root butter on one part of his sunburn and aloe to another. The root butter left his skin feeling much better and he experienced no peeling what so ever. The same could not be said about the part with aloe.
Sunburns go hand in hand with dry skin. Maybe a long day out in the sun didn't give you a sunburn but your skin might be completely dried out. In this case, it's time to moisturize! Unlike regular moisturizing lotions, using a lotion with CBD in it won't go on thick and leave you greasy. It's so light you won't even know it's there, which is great during a time when you might be sweating more than usual. When added to your summer skincare routine, the natural ingredients in our Cucumber Melon Lotion will moisturize your skin and lock in that summer glow.
These are just some of the many examples of the benefits that regular usage of topical CBD can have for your skin. You can't go wrong with using topical CBD year-round, especially in the summertime!
Summer is meant to be active, fun and adventurous. You can't do all the fun summer things if your skin is burning, aching, cracking, or peeling. So, head on over to healthyrootshemp.com/shop and take a look at the different CBD products you can add to your summer skincare routine that will aid you in living your best summer life!