At Healthy Roots Hemp, we know and have outlined the importance that the quality of a product plays in the efficacy of CBD in your life. It is all too easy to invest (and it is an investment) in CBD products that don't meet the standards set by the Food and Drug Administration and other consumer protection agencies. Sadly, not all CBD brands are alike, and many less-than-reputable brands push their untested products into the marketplace with little regard for the safety of their customers.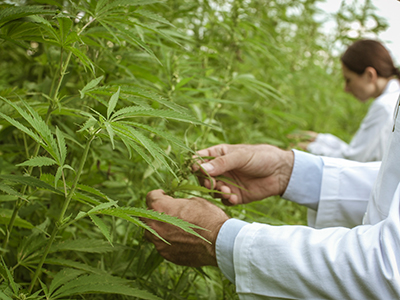 What Are Good Manufacturing Practices?
Here at Healthy Roots Hemp, we take the safety and efficacy of our products seriously and are compliant with current Good Manufacturing Practices (cGMP), but what does this mean exactly? Good Manufacturing Practices (often styled GMP or cGMP, in this case) is a system of standards set for quality assurance at every level of production of the product. The certification is awarded by a third party auditor who must be an expert to perform rigorous inspection of the manufacturing processes. The designation ensures a manufacturer provides that:
Employees are properly trained
Records of the process and source materials are diligently kept
Equipment is inspected and in working order
Facility and equipment is regularly cleaned and sanitized
Materials are responsibly sourced
Product batches are consistent to one another
Products meet industry quality standards
There is a proper procedure established for product recalls
GMP and CBD
These standards are in place for the obvious reason that the consumer cannot themselves determine the quality of CBD products. If your milk is bad, it is easy enough to divine this information through a quick sniff before it's poured. Unless it is beyond its expiration (and even if it is often), it may be impossible to smell bad CBD products. So the World Health Organization (WHO) and the FDA have created these compliance criteria to ensure that you will never have to play these guessing games. You can be sure when you see the cGMP logo that any product not meeting these standards could be seized, recalled, or completely removed from the marketplace.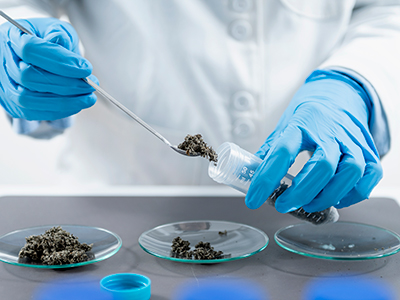 GMP Drives Down Cost
These compliance measures also drive down the cost of our all-natural CBD products. They ensure that, since a product is consistent at the batch level, only a sample from the batch needs to be tested. This, combined with the assurance that all levels of the manufacturing process adhere to standard practices, ensures that each individual unit of product need not be tested, which would be an expensive process, requiring a higher cost per unit.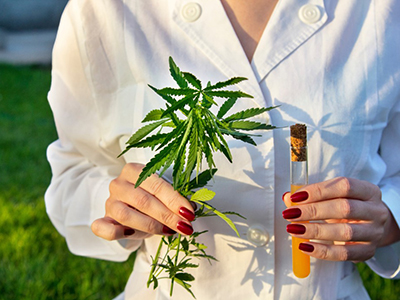 Healthy Roots Hemp Compliance
Healthy Roots Hemp is proud to enforce current GMP practices at every level, a detail we see to by employing resources like TraceGains compliance network, Oregon Tilth, and GMO-Free standards, as well as using an ISO 17025 fully accredited and compliant lab (Columbia food labs) for testing our batches of full-spectrum hemp extract and CBD isolate tincture. We believe in transparency and want our customers to feel comfortably assured that we stand behind every level of our manufacturing process. While we do state our commitment to quality every chance we get, the current Good Manufacturing Practices seal serves as reliable proof.
For more info on Good Manufacturing Process as it pertains to the cannabis industry, please visit: