We all love the feeling of sitting down to enjoy our CBD products, whether that means taking a hot bath with a CBD Bath Bomb, using a full-spectrum CBD Oil, or moisturizing with CBD lotion, but have you ever stopped to wonder how your CBD products transformed CBD from plant to package into what they are now?
The process of producing CBD is a multistep one, starting with planting and ending with packaging, though not everyone is familiar with the steps in between.
Planting
The first step in the process of producing CBD is planting hemp seeds or clones. These will grow into hemp plants which will be harvested to make CBD. Healthy Roots Hemp planting is done on a local hemp farm, located in Oregon. We are certified with the Oregon Department of Agriculture (ODA), and Farm Bill compliant. Because all of our products are certified organic, all organic farming regulations are followed In order to receive our organic certification from the USDA by way of Oregon Tilth.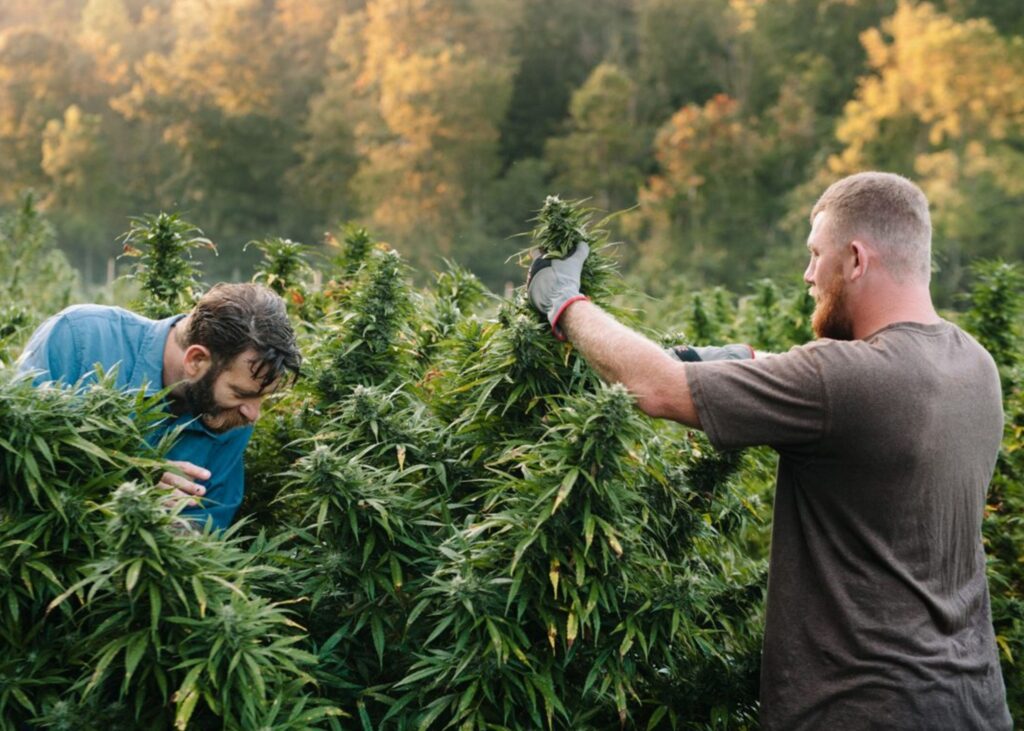 Harvesting
Once the plants are done growing, they are harvested. Since cannabinoids are most commonly concentrated in the resin glands of the trichome of the plant, the flower is the most important part of the hemp plant. Samples of the plant are tested by a local third party testing facility and once cleared, the plants are taken from the ground and hung up to dry in a well ventilated area for around one to two weeks. The flowers are then removed once dried so that CBD can be extracted.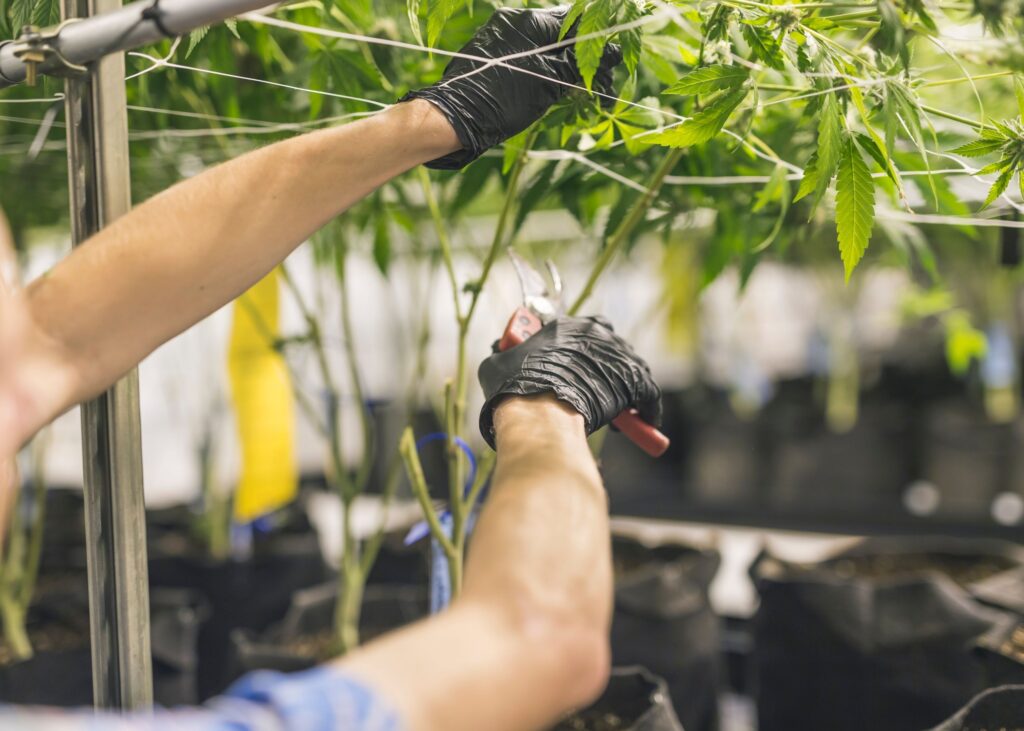 Extracting
Extraction is the process of removing CBD extract from the flower of the hemp plant. There are different acceptable methods used for extracting, and each offers a slightly different result. At Healthy Roots we use CO2 Extraction. During this method pressurized carbon dioxide is used to extract cannabinoids, terpenes, and waxes from the hemp plant.
Though the process requires specific training and equipment, it is a fairly straightforward one. CO2 gas transformed to liquid acts as a solvent and dissolves the oils while capturing the active compounds. Then the fluid is separated and the last step of extracting the CO2 by letting it stabilize to a gas state is performed. CO2 is widely accepted as one of the best CBD extraction processes, and is a safe and extremely effective one. 
Manufacturing
All of our manufacturing is done in house by our highly skilled and trained team. It's important to note that Healthy Roots Hemp enforces Good Manufacturing Practices (cGMP), which is a system of standards set for quality assurance at every level of production of our products. The cGMP certification is awarded when a third party auditor who must be an expert performs a rigorous inspection of the manufacturing processes. We use a fully accredited and compliant lab (Columbia food labs) for testing our batches of full-spectrum hemp extract and CBD isolate tincture, which brings us to the next step in the process.
Testing
One thing that sets us apart in the cannabis industry, is it has always been extremely important to us that we make the investment into the precise tracking and tracing of our products. Each product is carefully third party tested. We test our raw material, Isolate, and Full-Spectrum CBD Oil for pesticides, metals, lead, solvents, terpenes, microbiology, and potency. We then use that raw material to mix into products and test again for purity and potency.
We also use TraceGains, a cloud-based supplier compliance integration software, which helps us maintain absolute clarity through visibility of our supply chain. This function is essential to our ability to control the quality of our certified organic and non-GMO products, as well as monitor regulatory compliance of our suppliers, all the way down the chain.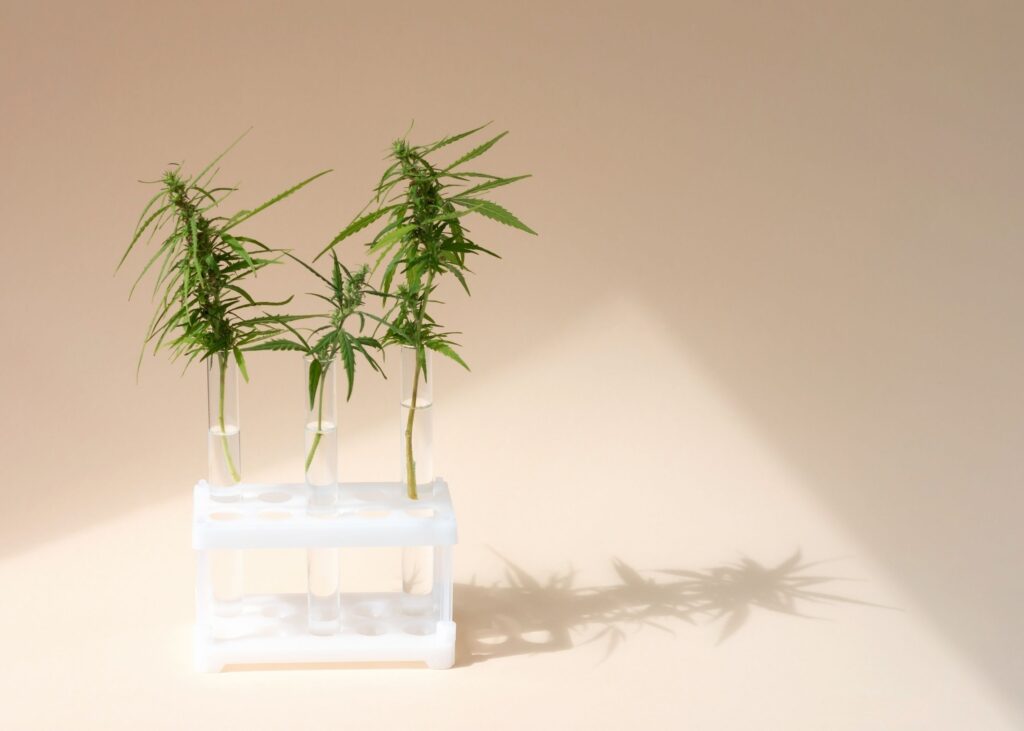 Packaging
Once the products have been created, they are all packaged in our sterile kitchen environment by staff with love and care so they can make it out the door to our amazing customers!
As you can see, each CBD product that makes it into your hands has completed a complex process starting from the growth of the hemp plant to packaging the product for sale. Now you know the entire journey of Healthy Roots Hemp CBD, from plant to package!
What Happens Next?
Read More here to see what we do next and how it affects you