A 2019 study of patients using CBD over an eight week period revealed that a whopping 94% of the subjects reported "improved quality of life." For many, it seems CBD is considered a safe, natural, and cost-effective means to maintain a contented lifestyle. But should we apply the same methods for our pets at home?
There's no question that loving pet parents are willing to go the extra mile these days. In 2018, Americans spent $18.11 billion on routine vet care for their pets. That number doesn't even include over-the-counter and prescription medication for our furry companions. In addition to vet care expenses, U.S. pet owners also spent a total of $16.01 billion on supplies and OTC medication.
Of course, it's money well spent in the interest of providing support for an ailing pet. However, with the passing of the 2018 Farm Bill, the production and demand for CBD products for humans and animals have increased exponentially in little over a year. In fact, the Brightfield Group reports a jaw-dropping 946% increase in the pet CBD market from 2018 to 2019.
With such new and exciting developments in the CBD industry, we took the time to research, explore, and discuss vital information relating to CBD support for the four-legged members of your family.
What is CBD Oil?
CBD oil is a compound of carrier oil and cannabidiol extracted from the plant cannabis sativa, also known as hemp. Many first-time users wonder whether CBD can create psychoactive effects, similar to those experienced with THC (delta-9 tetrahydrocannabinol), also derived from cannabis plants. Unlike THC, CBD oil is not known to cause any psychoactive effects. Nor does it, according to the World Health Organization, contain any addictive qualities in humans or animals.
What's the difference between Hemp and CBD Oil?
There are many differences between hemp oil and CBD oil so be sure to read labels carefully when purchasing one or the other for your pet. Hemp oil is actually hemp seed oil, derived from the seeds of cannabis sativa. Compare this to CBD, which is extracted from the stalks, stems, and leaves of the hemp plant. Because of this, there is a much lower percentage of CBD to be found in hemp oil as opposed to CBD oil. 
Though it contains less CBD, hemp oil can be a lighter option for your pet. For a great source of omega 3s, try our Hemp Oil Drops, which contain both hemp and CBD oil. Or check out Healthy Roots Paws' Num Nums, which contain natural peanut butter flavoring, flaxseed, and full spectrum hemp extract oil.
By contrast, CBD oil, derived from the actual leaves and stems of the hemp plant, is a more potent treatment for your pet.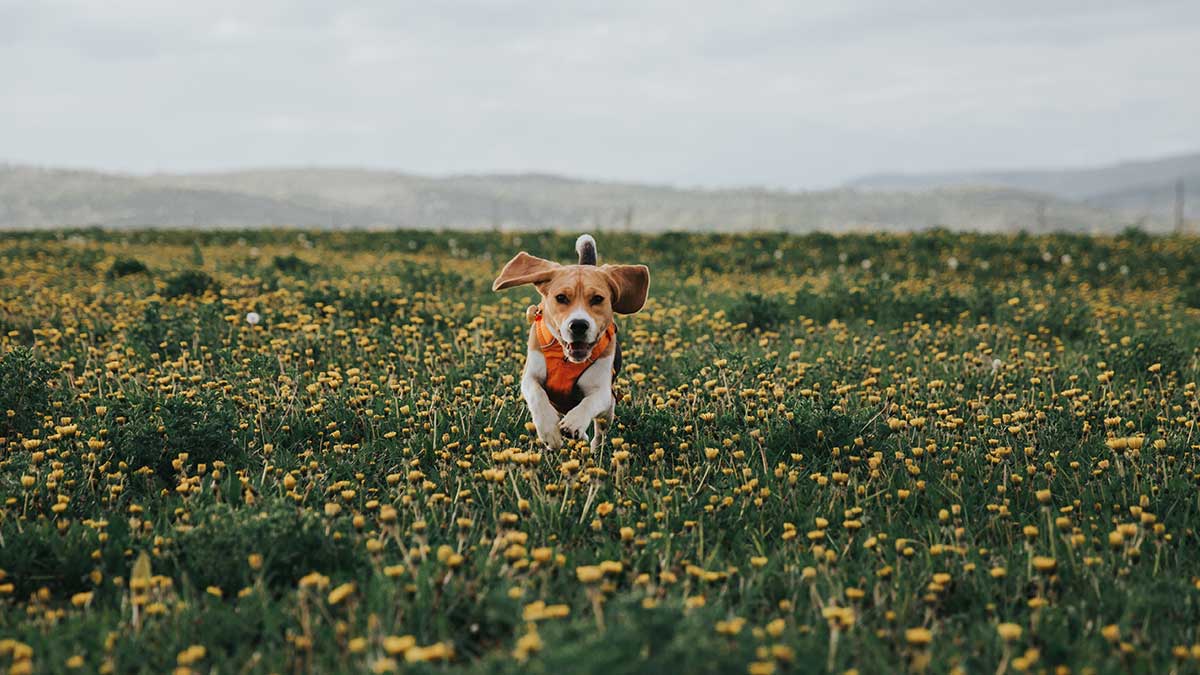 Can CBD Oil Help Your Pet? 
With the rise of CBD products on the market, pet parents seeking a better quality of life for their furry friends have looked to CBD for support. From a thicker, fuller coat to behavioral issues, some owners claim to see a positive benefit from CBD oil. Because every animal's needs and conditions are unique, it is best for individual pet owners to decide for themselves whether CBD oil can promote the well-being of their pets.
Healthy Roots Hemp's Pet Drops is a great option to start with. In addition to CBD oil, it contains additional ingredients that contribute to your pet's overall health. Our Pet Drops supply your pet with a healthy dose of coconut oil high in medium chain fatty acids (MCFAs). Fish oil is another vital ingredient in our Pet Drops, which supports a healthy coat with less flakiness and dander.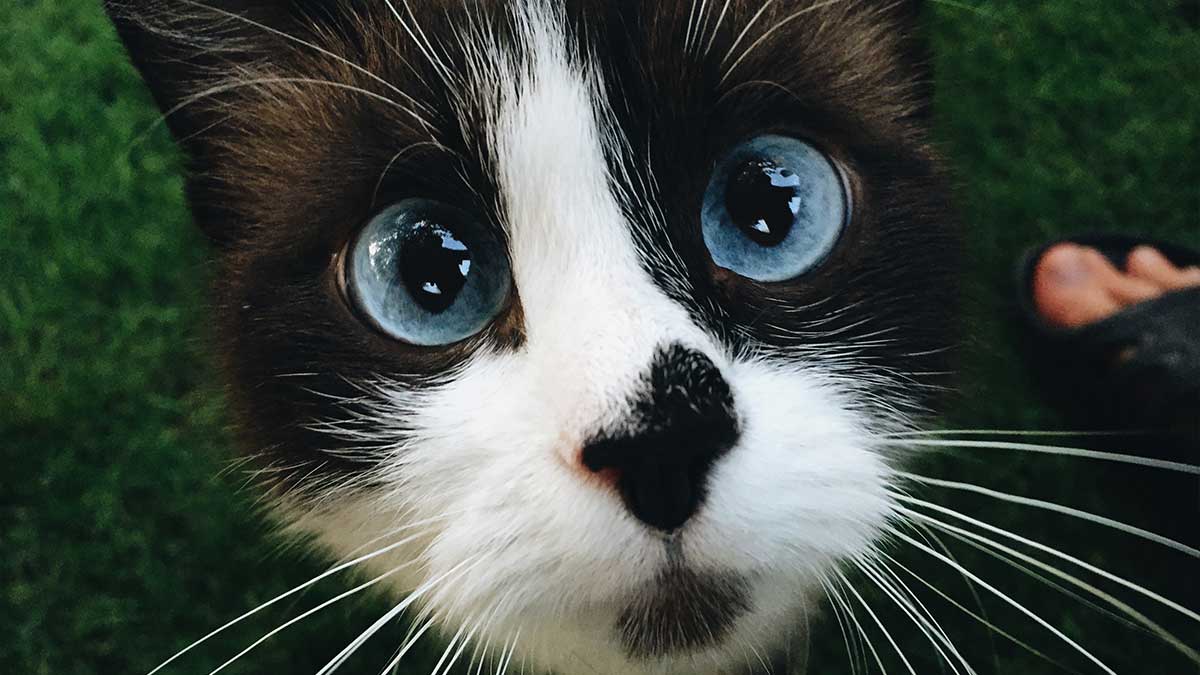 It is best to consult with a veterinarian before starting your pet on any CBD products.
What Types of CBD Oil Are Safe for My Pet?
Because CBD oil only contains at most .3% of THC by law, a dose of CBD oil appropriate to your pet's weight should not be harmful for your pet. It is essential to not confuse marijuana products containing THC with CBD products especially for pets. In the interest of your pet's safety, it is best to store CBD products for your pet in a cool, dry place separate from where your medications or food containing THC are stored. THC can be toxic to both dogs and cats so be wary of any products that contain more than .3% of THC.
In addition, it pays to be choosy about what CBD products to purchase for your pet. Not all CBD products are created equal. Take the time to read up on the product and ensure it has been properly tested for purity and potency. After all, your pet's health and well-being is at stake. Be assured that all products from Healthy Roots Paws, such as our  500 mg Pet Drops, contain less than .3% THC and are third party tested for purity and potency. As a member of the National Animal Supplement Council, you can trust Healthy Roots Paws to formulate the safest, highest quality products for your furry companions.
What is the Correct Dosage for my Pet?
CBD oils, tinctures, and chews all vary in their potency per dose. Depending on the manufacturer, product, or brand, the dosage for one type of CBD oil may differ vastly from another. It's imperative that pet owners are careful to follow the dosage instructions of each product and measure out the proper dose for their cat or dog.
It is also worth mentioning that pet parents should take extra precaution to store the CBD product in a place where your pet cannot find it on its own. While CBD is not known to be addictive, curious cats and dogs may try to sneak a few extra doses when the owner is not watching. As such, be sure to secure the CBD to keep your pet from helping itself to a surfeit of the recommended dosage.
Getting Your Pet Started on CBD Oil
The effect of CBD may be different for everyone. Just follow the directions as listed on the packaging. Our packaging contains all the useful information you would need to properly administer to your pet. This is why Healthy Roots Paws is committed to wholesome products. Our CBD oil  is all-natural and free from natural dyes. 
Are there any side effects of CBD Oil For Pets?
Studies indicate that CBD does not cause any physiological, biochemical or significant effects on animal behavior unless taken in extremely high doses. Also, there was no indication of any animals exhibiting physical dependence on CBD, which means they will not get addicted to the treatment. 
Conclusion
Pet owners may find a wealth of benefits for their pets in the ever-expanding CBD product industry. Healthy Roots Paws stands out from the rest because of its dedication to thorough testing, formula transparency, and high quality products. With the help of our passionate team devoted to creating the safest CBD products for your pet, you can rest easier knowing that every member of your family has benefited from your careful research, time, love, and attention.