Veterinarian Approved ✓
CBD For Pets
From plant to package, your pet deserves the same quality ingredients and processes we do. No added preservatives, artificial colors or flavors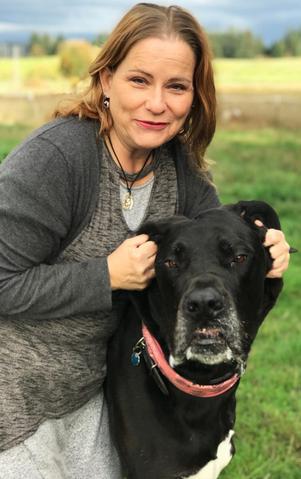 Springwater Wellness Center is partnering with Healthy Roots Paws to provide locally grown and manufactured full spectrum hemp products for pets such as cats, dogs and horses. Dr. Scott has been able to help many animals regain a higher quality of life and return to health.
Her passion aligns with Healthy Roots Paws mission for providing excellent pet care & client education. While offering a natural alternative that benefits all pets big or small. Our pets deserve the same quality ingredients and processes we do.
CBD Awards 2020 Voted
Best Pet Line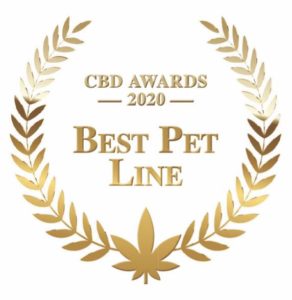 Healthy Roots has been consistent from day one, and CEO Liz Merritt has a knack for creating great products that are ahead of the curve. The pet category is a big one, and Healthy Roots has created a great line to look for in this category.
-Greg James, Marijuana Venture Magazine
Give Your Pet A Healthy Life
For a limited time, we're giving away a free 5 count trial size of Healthy Roots Paws "Num Nums" Calming Chews. Your discount will be automatically applied at checkout.​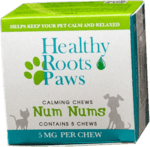 Promote a happier and healthier pet!
For a limited time try a free sample size of our beloved Num Nums with 5mg of CBD with extra calming additives. *Free with any purchase.
Explore the benefits of CBD so your furry friends can continue playing, running, chasing, barking, meowing, licking, jumping and enjoying life.
Shop our full line of natural health and wellness products today and bring something home for everyone in the family.