These days it seems like you can't go anywhere without seeing CBD. Whether you're on social media, browsing the internet, or shopping out in your community, it's pretty common to come across some form of CBD. With multiple states legalizing cannabis, and many more on the path to legalization, the industry itself has grown exponentially even in the past year.
It's been projected to expand into multiple new markets in 2021. Business News Daily reports that the cannabis industry is on the way to reaching $30 billion in annual revenue by 2025. In other words, if you're not familiar with CBD, it's time to get familiar! The cannabis industry is booming for good reason- it's helped millions. This is why we've put together this beginners guide to CBD.
First, What IS CBD?
CBD is natural, and comes from the cannabis plant which is grown from the ground. CBD stands for cannabidiol, which is one of the most prevalent active ingredients in the plant. The cannabis plant has more than a hundred phytocannabinoids, and CBD is one of them.
You may be wondering since CBD comes from the marijuana plant if it will get you high- but the short answer is no. THC is the compound that induces a high; it is also a Phytocannabinoid and it has psychoactive properties, but THC and CBD are two different things. CBD itself is safe and won't get you high.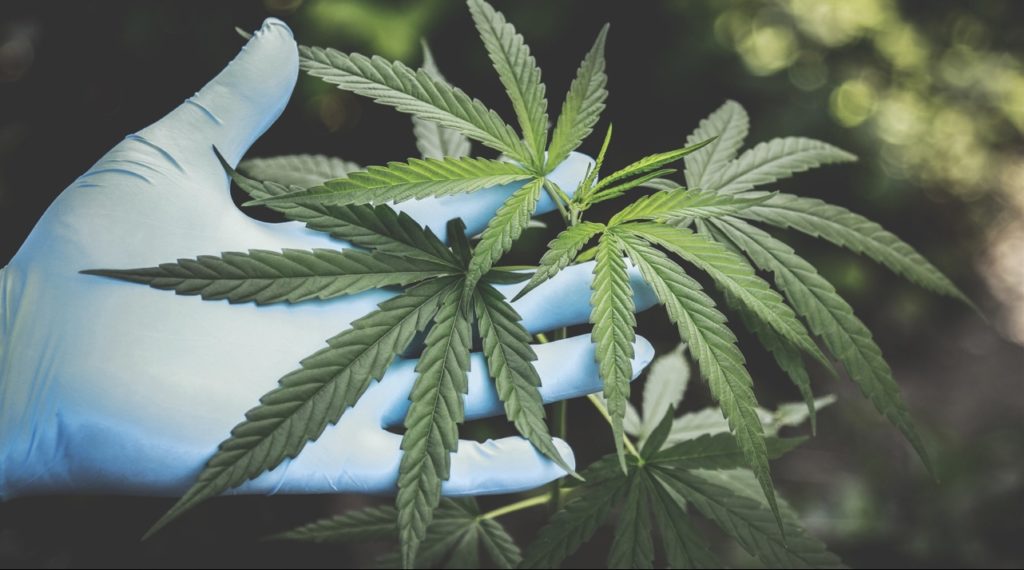 How Does CBD Work?
To understand how CBD works, you need to understand the endocannabinoid system. To keep it simple, this is a system we all have inside our bodies. Even if you don't use cannabis, you still have an active endocannabinoid system functioning. Endocannabinoids are molecules that your body produces to help keep you internally balanced and functioning smoothly. The endocannabinoid system regulates many systems in the body, including immune system response, sleep, and appetite. When you take CBD, it interacts with the receptors in the endocannabinoid system to help it achieve its goal of homeostasis.
Is CBD Legal?
CBD products with less than 0.03% THC are considered legal federally, however not every state has the same policy. To air on the side of caution, make sure to check the laws where you live. Remember, CBD isn't marajuana, so the legalities are not the same. For instance, marajuana will be detectable on a drug test, while CBD usually won't. To learn more about CBD and drug testing, check out our previous blog.
What Are the Possible Benefits of CBD?
CBD is used for a wide array of reasons and has been shown to help with multiple ailments. It's most common and widely known benefit is its ability to reduce , and subsequently, pain. CBD interacts with your neurotransmitters to soothe. It can be useful in the treatment of mood ailments, because it has the ability to interact with serotonin, the brain's mood receptor. Other possible benefits range from the treatment of acne and skin conditions, to help with many other common ailments.
Many people experience quick results from taking CBD, but for others it's an effect that takes place over time. Once you begin taking CBD, make sure to give yourself four weeks to see how your body responds to it.
How Do I Know What Dose to Take?
CBD works differently for everyone, because each person has a unique body composition. Begin with taking the lowest dose and see how your body responds. You can increase if needed from there. Make sure to give CBD at least 30 minutes to take effect, but to be safe an hour is best. Dosing also varies by product type and potency. It's best to read the label on the product to understand the dosing for that specific product, as it may differ from one to the next.
How Do I Take CBD?
There are multiple kinds of CBD products, but they all come in two forms, ingestible and topical. Ingestible is a form of CBD that you take directly by mouth, and topical is CBD that you apply to the skin. One form works inside the body, and the other outside. Some ingestible forms include CBD oil drops, and capsules. Topical forms include lotions, soap and bath products, facial and body oils, and creams. Ingestible products work in the body to achieve homeostasis; topical products are generally applied directly to an issue, and are absorbed through the skin which has its own endocannabinoid system.
When taking CBD oil drops, they should be placed under the tongue and held for 30 seconds before swallowing. Taking capsules and drops with food, especially healthy fats, will improve absorption and result in a stronger effect. What form of CBD you decide to use is completely up to you and your specific needs! You may even find that taking multiple forms works best for you.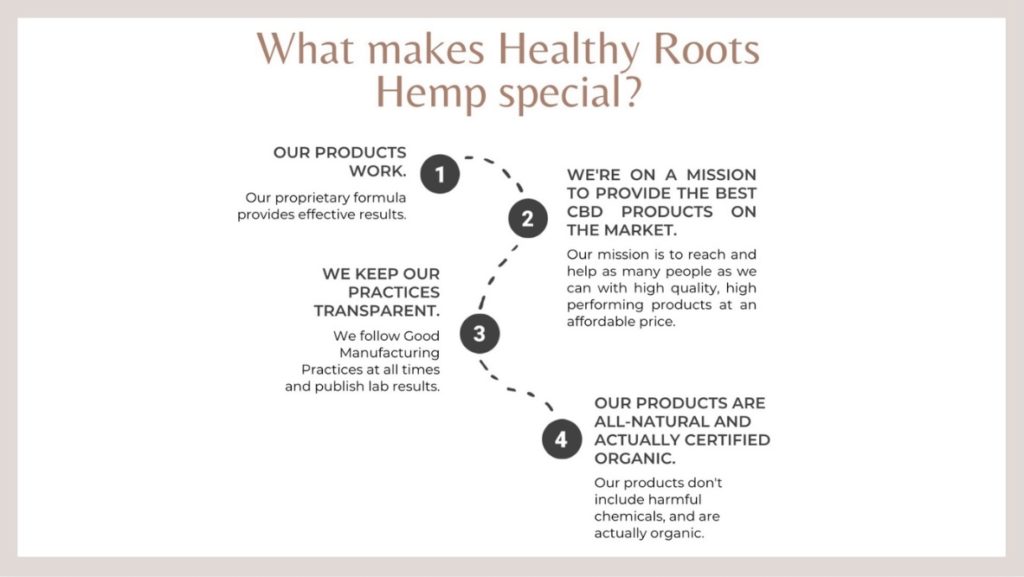 Why Choose Healthy Roots Hemp CBD?
You'll always know where our products come from and how they're made, and you can rest assured you're getting the highest quality products on the market today because we are completely transparent with our customers. Every product we produce is made with extreme care, and most importantly, love! We feel strongly about the importance of educating people about our full spectrum hemp extract oil; where it comes from, and how it's made. So, we make sure to put continuous time, effort, and resources directly into that.
We are 100% vertically integrated from plant to package. Our hemp is grown locally on an organic farm, extracted locally, and manufactured and shipped from our facility on Airport Way near Portland International Airport (PDX). We provide flyers, studies, test results, educational materials, as well as publish weekly blog posts on a variety of topics. They're available for free to our customers, vendors, clients, and partners.
Our patented formula is unlike any other on the market; it's powerful & potent! CBDA absorbs 5x-10x more than CBD, and Healthy Roots Hemp products contain 20% of CBDA and other Cannabinoids that are not decarbolized.
We are also a certified Women Owned Business through the Women's Business Enterprise National Council (WBENC), the nation's largest third party certifier of businesses owned & operated by women in the USA., with our passionate Founder Liz heading up the company.
If you have any other questions about CBD, feel free to reach out directly to us on social media or through the site, and we would be happy to answer them! For more information on what we do, our products, and our process, make sure to sign up for our email subscription list (you can find the subscription box at the footer of the website), and check out our other blogs!